How To Choose A Wine Cabinet?
Learn more about our wine cabinet functions and find out what you are looking for.
How To Choose A Wine Cabinet?
Functions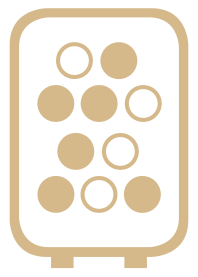 Single zone

Dual zone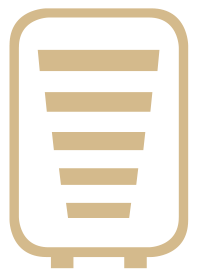 Multi-Temp
Since all wines – reds, whites and Champagne – cellar at the same temperature (12° - 14°C / 54° - 55°F), a Single Zone cellar is ideal for storing and cellaring for short and long term. Alternatively, a Single Zone cellar can be used to serve wines at optimal drinking temperatures: either 6° - 12° (or 43° - 54°F) for sparkling and whites, or 14° - 18° (57° - 65°F) for reds.
The Dual Zone wine cabinets are ideal for keeping wines - red, white and/ or sparkling - at optimal respective drinking temperatures. Set one compartiment at 6-13°C / 43-56°F for sparkling or white wines, and the other at 15-18°C / 60-64°F for reds. Alternatively, it is also possible to keep one compartiment for cellaring (at 12°C / 54°F) and the other for serving.
The Multi-Temp wine cabinets are designed for serving different styles and varietals at their optimal drinking temperatures. For example, setting the top temperature at 18°C / 64°F and the bottom at 6°C / 43°F generates a temperature gradient throughout the cabinet, allowing storage of different varietals at their optimal drinking temperatures. All Multi-Temp wine cabinets also allow setting of one single temperature for the entire cabinet, ideal for cellaring wines.
Single temperature for
Cellaring or Serving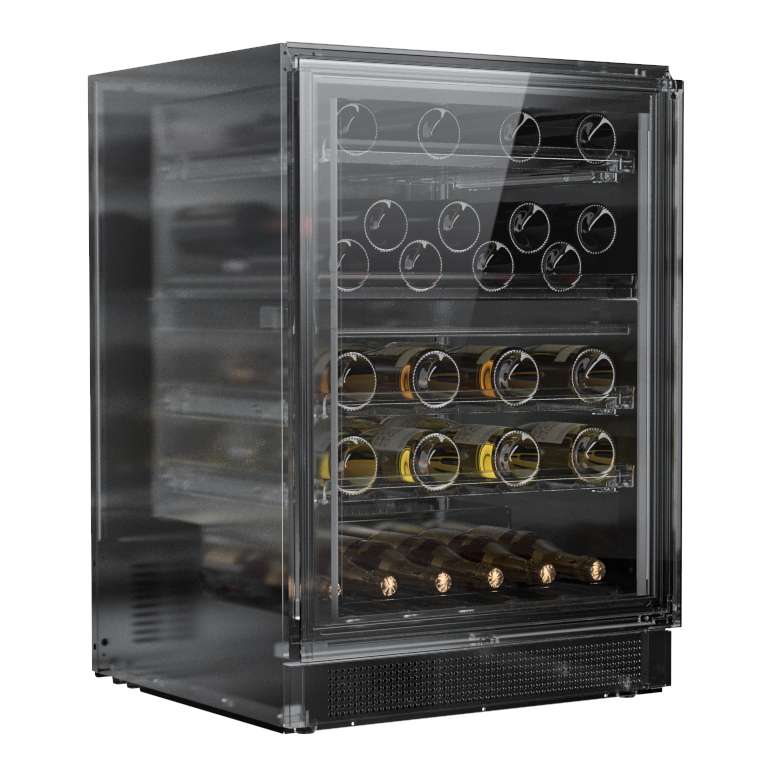 Cellaring And Serving Temperatures
---
The Vintec guide to perfect cellaring and serving temperatures


The Vintec Full Experience


Elevate your wine experience
The Vintec Club is a private club for owners of Vintec cellars.
The club is fully focused on providing educational content, exclusive benefits and unique wine experiences to enrich and support our members along their wine journeys, while connecting them with other like-minded people.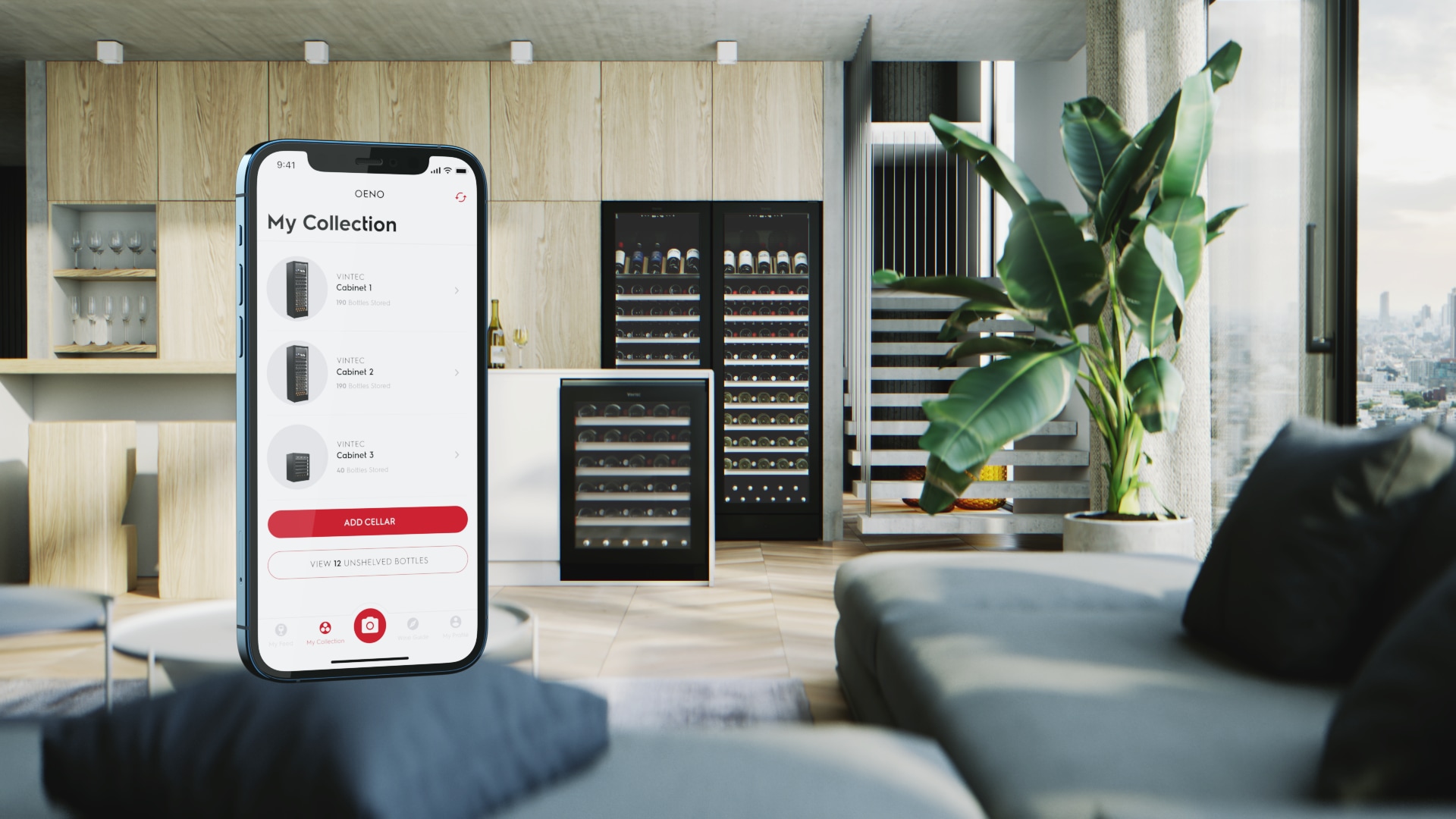 OENO by Vintec App
OENO by Vintec is our virtual cellar management app and personal sommelier developped by Vintec and powered by Vivino.
With OENO, wine lovers can effortlessly keep track of which wines they have, where they are located in their cellar(s) and know how to enjoy them at their best.
Let us show you how we protect your wine.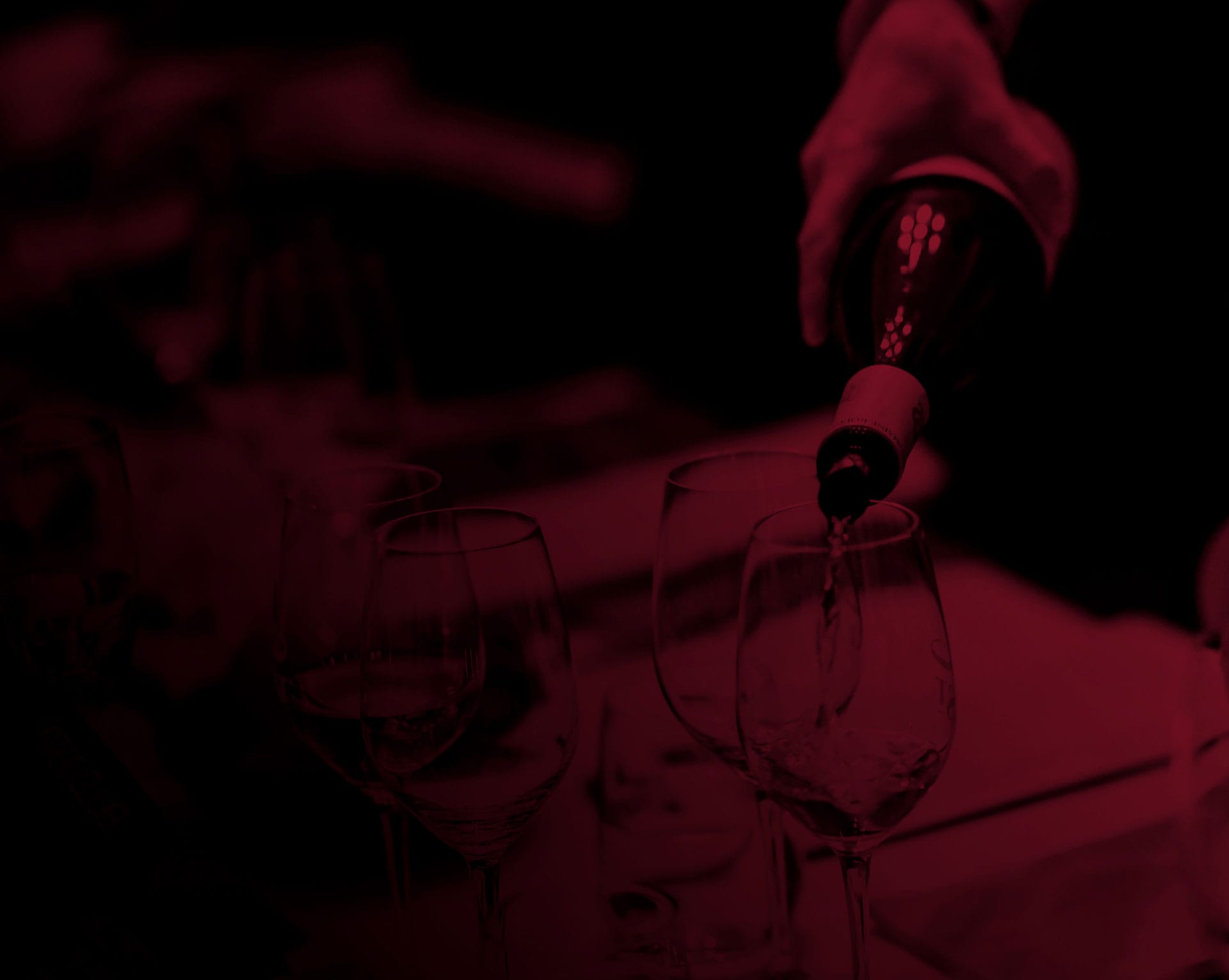 Get Inspired
Browse our collections of inspirational images to see how Vintec could look in your home.
See how renovators, retailers and restaurateurs are using Vintec storage solutions in their projects.
Let us step you through the process of selecting the right storage solution for your collection. GET THE LATEST ON VINTEC & MORE