Salt Grill & Sky bar, created by celebrity chef-restaurateur Luke Mangan, has won praises for its food, service and ambience since its inception in October 2010. The restaurant which is perched on one of the highest point of Orchard Road, offers a panoramic skyline of the cityscape.
Salt Grill & Sky bar is currently under the Unlisted Collection Group and helmed by Chef Jake Kowalewski. Its menu features contemporary Australian cuisine and house signatures. The restaurant's recent addition of an exclusive private dining area and new bar on its mezzanine, has added to its modern look.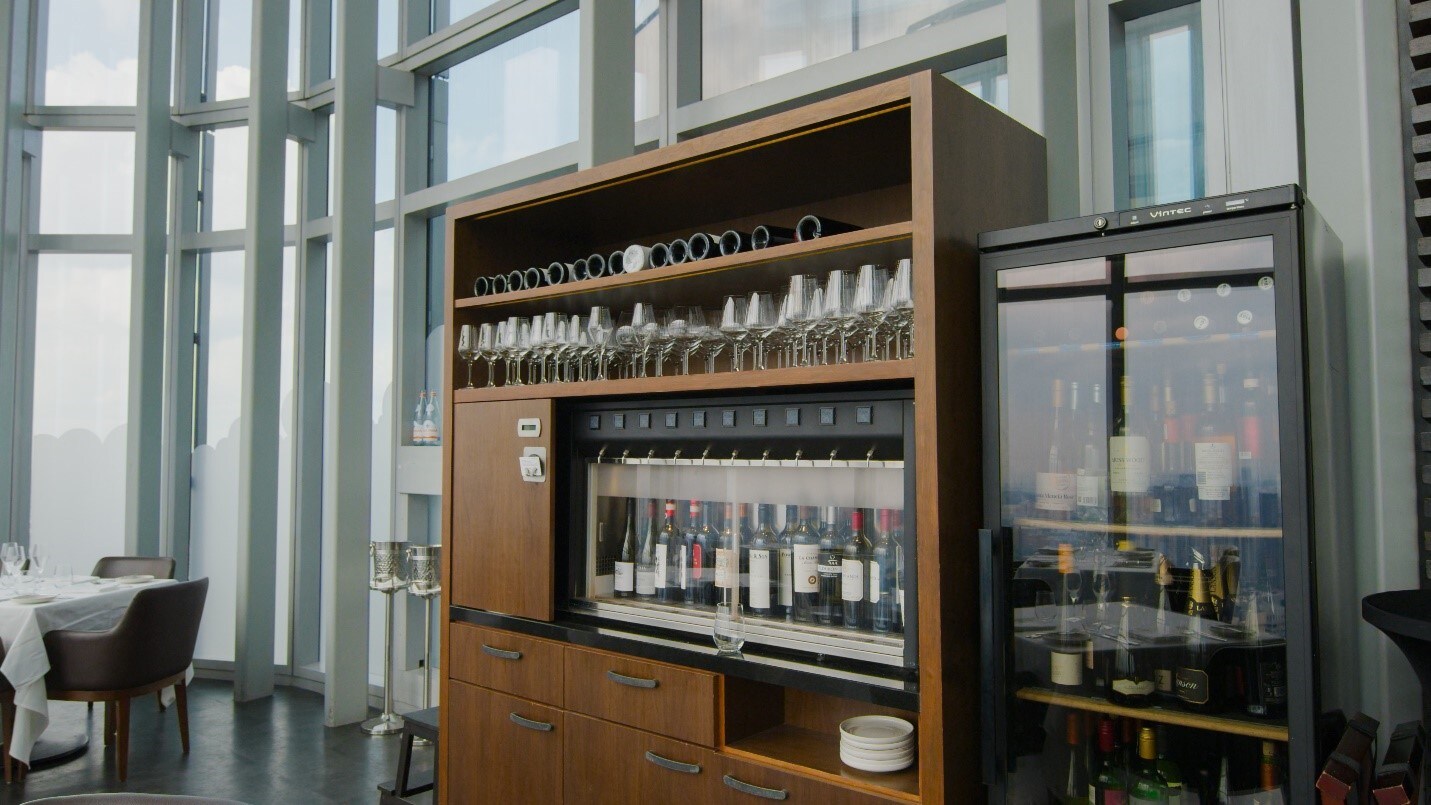 Equipment Selection
7 x Vintec 120 Bottle Single Wine Cabinets (V160SGE)
Specially designed wooden shelves for laying bottles with labels facing and parallel to a glass door
This choice was based on the following points:
can be set at a constant temperature of 12°-14°;
have no bright lights (LED does not generate any damaging UV light) and the treated glass doors also limit any outside light from reaching the bottles;
have an anti-vibration system (wooden shelves reduce movement and a slow-cycling compressor is housed outside the unit on rubber shock-pads);
maintain humidity levels, keeping the corks moist so as not to dry out;
all cabinets are equipped with a lock.
The decision to supply independent climate-controlled cellars rather than a centralised refrigeration system for each of the banks was based on the objective of containment: the flexibility to be able to move the wine cellars easily should they need to change the layout in case of renovation