THIS PRODUCT HAS BEEN DISCONTINUED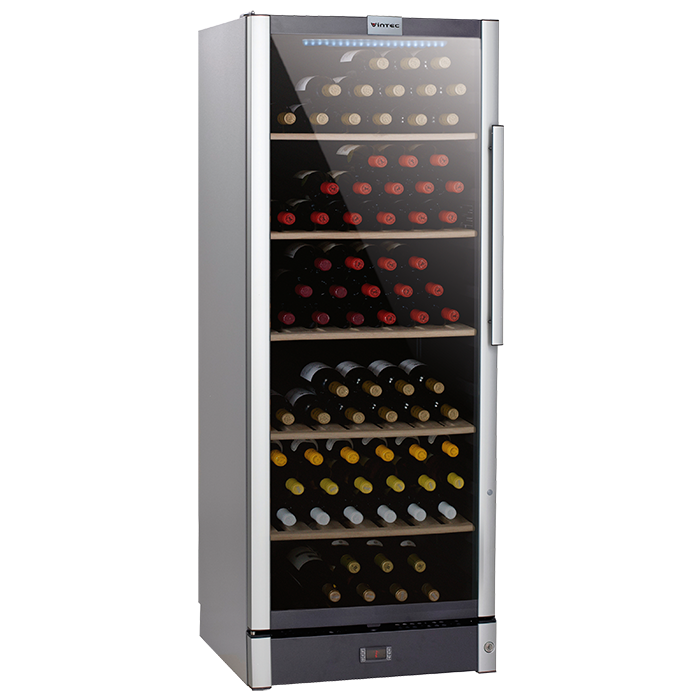 V150SG2E-AL
130 Bottle Wine Cabinet
Versatile wine cabinet that can be set as a single zone for cellaring both reds and whites or as muli-temp for serving different styles/varietals at perfect drinking temperatures.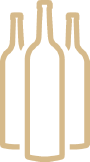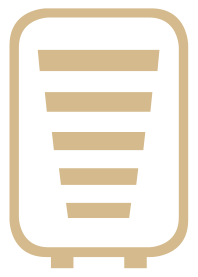 Multi Temp
The Vintec 5 Pillars of Wine Storage
Vintec wine cabinets recreate the ideal conditions to protect wine for the short or long-term, by strictly adhering to the Vintec 5 Pillars of Wine Storage.
Stable Temperature
High Humidity
UV-proof dark storage area
Vibration-proof environment
Quality Airflow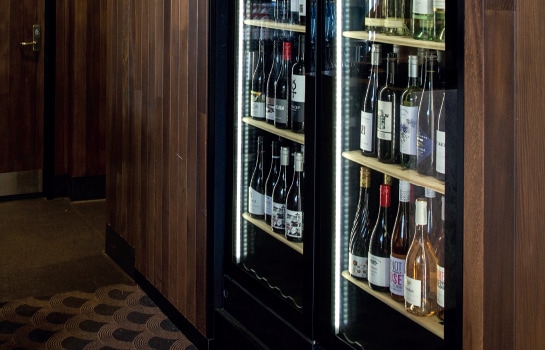 Multi-Temp
Vintec versatile Multi-Temp technology is designed for serving different varietals at their perfect individual drinking temperatures. It provides a gradient of temperature throughout the cabinet, which is ideal for keeping all wine styles at their optimal drinking temperature.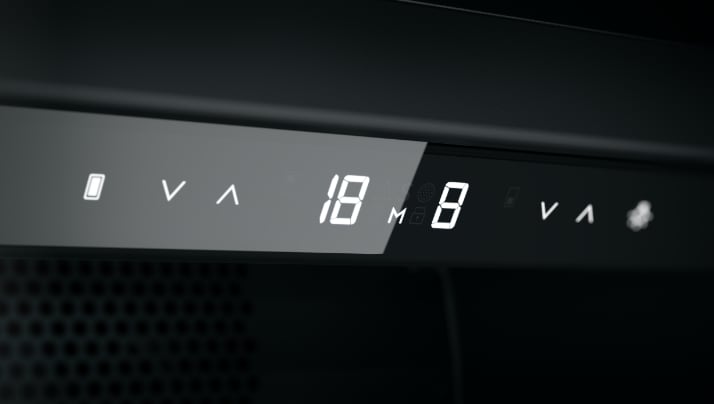 Stable Temperature
Our wine cabinets maintain a stable temperature to keep your wine in perfect cellaring conditions. This is thanks to double glazed glass, insulated side panels and interactions between a compressor and thermostat. (Digital display varies by model)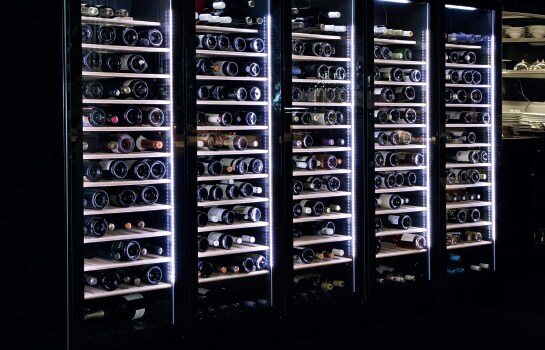 Winter Heating Function
In some areas, the temperature in winter could drop drastically. Our wine cabinets are equipped with a heating function to deliver a constant temperature through the cellar all year round.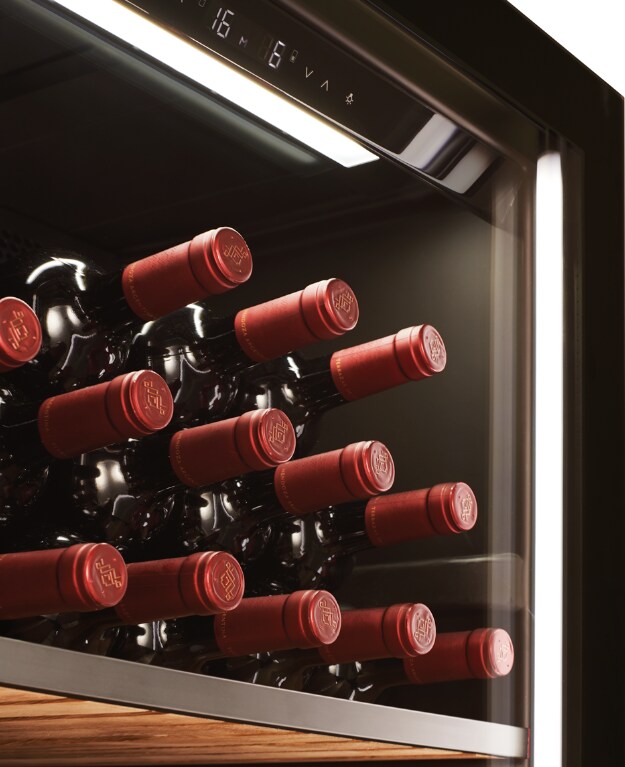 UV Protected Dark Storage Area
UV rays negatively impact the quality of your wine. Our cabinets eliminate this threat by incorporating UV treated tinted glass doors, dark interiors and dimmed internal LED lights.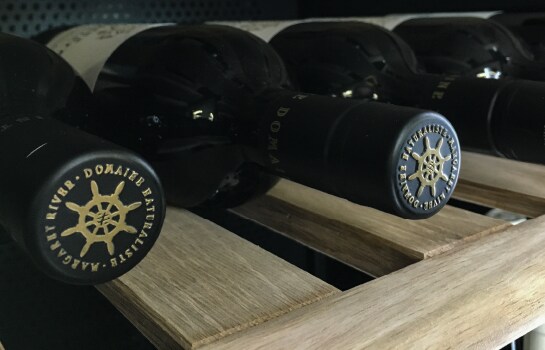 No Vibration
To protect the storage life and quality of your wine, our cabinets have been designed to create a vibration proof environment by including an externally housed compressor, rubber shock absorbers and vibration absorbing wooden shelves.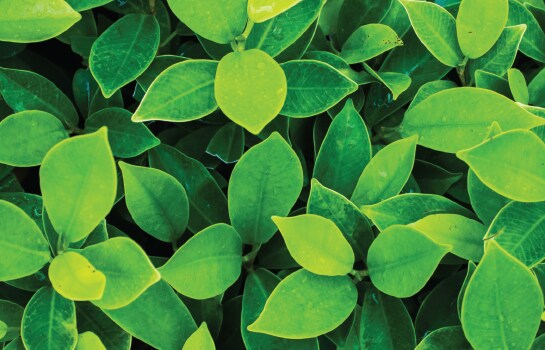 Humidity above 50%
Our wine cabinets incorporate a Thermal Recycling Pump that ensures adequate humidity levels are maintained. The Thermal Recycling Pump works by heating condensed water, which is then introduced as humid air within the cabinet.

Double glazed door, with anti-UV glass

Adjustable wooden shelves

Winter function heating system

Audio and visual alarm

Reversible door

Digital temperature display

LED internal lighting
The Vintec Full Experience


Elevate your wine experience
The Vintec Club is a private club for owners of Vintec cellars.
The club is fully focused on providing educational content, exclusive benefits and unique wine experiences to enrich and support our members along their wine journeys, while connecting them with other like-minded people.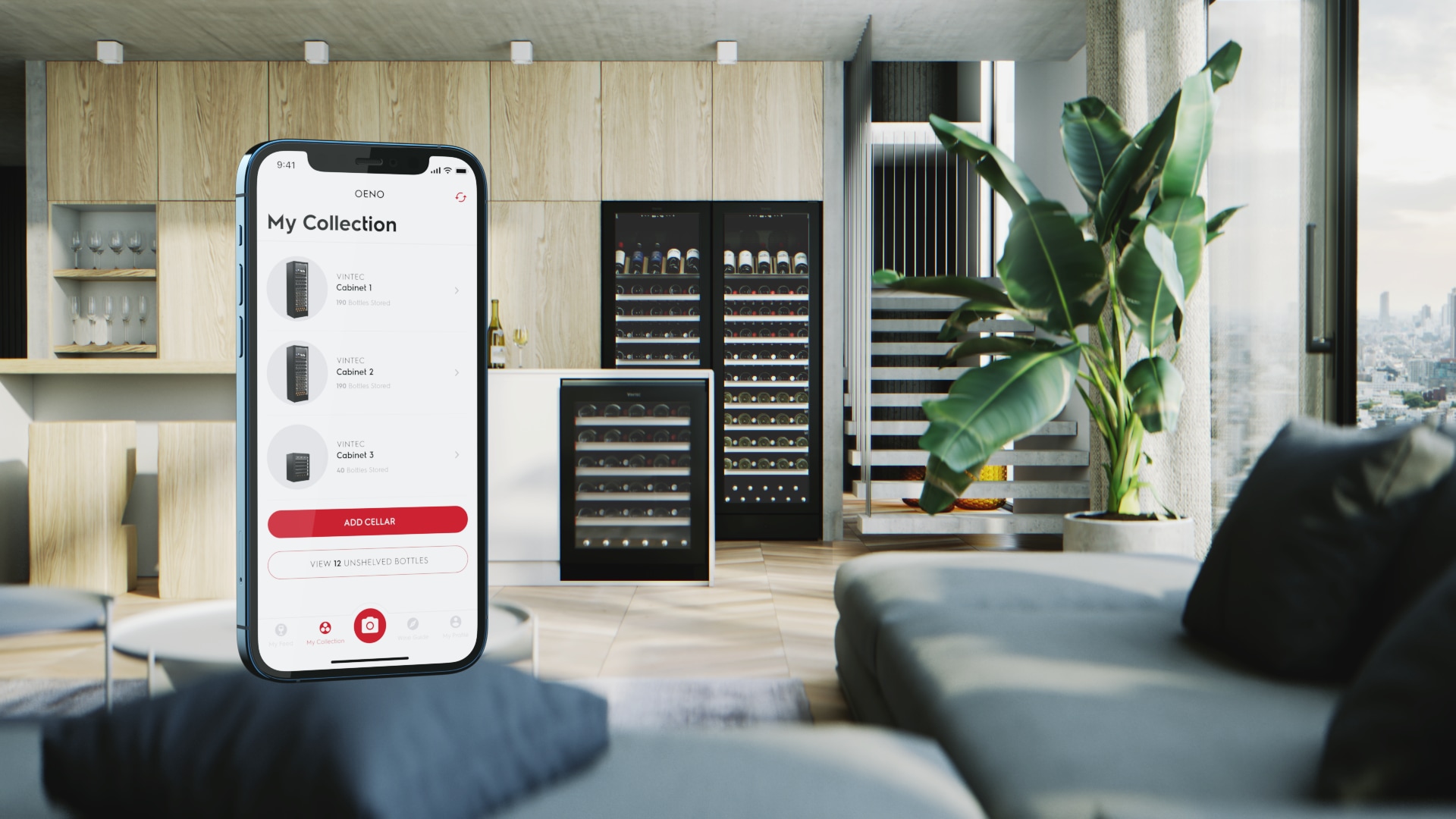 OENO by Vintec App
OENO by Vintec is our virtual cellar management app and personal sommelier developped by Vintec and powered by Vivino.
With OENO, wine lovers can effortlessly keep track of which wines they have, where they are located in their cellar(s) and know how to enjoy them at their best.
Let us show you how we protect your wine.
Wine Cabinet Configuration
Vintec Wine Cabinets can be configured in different ways which will determine how many bottles can be stored. Learn how to optimize your wine cabinet capacity below.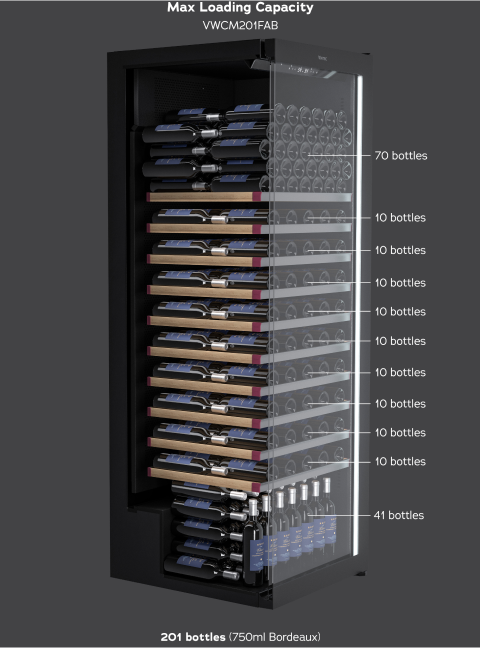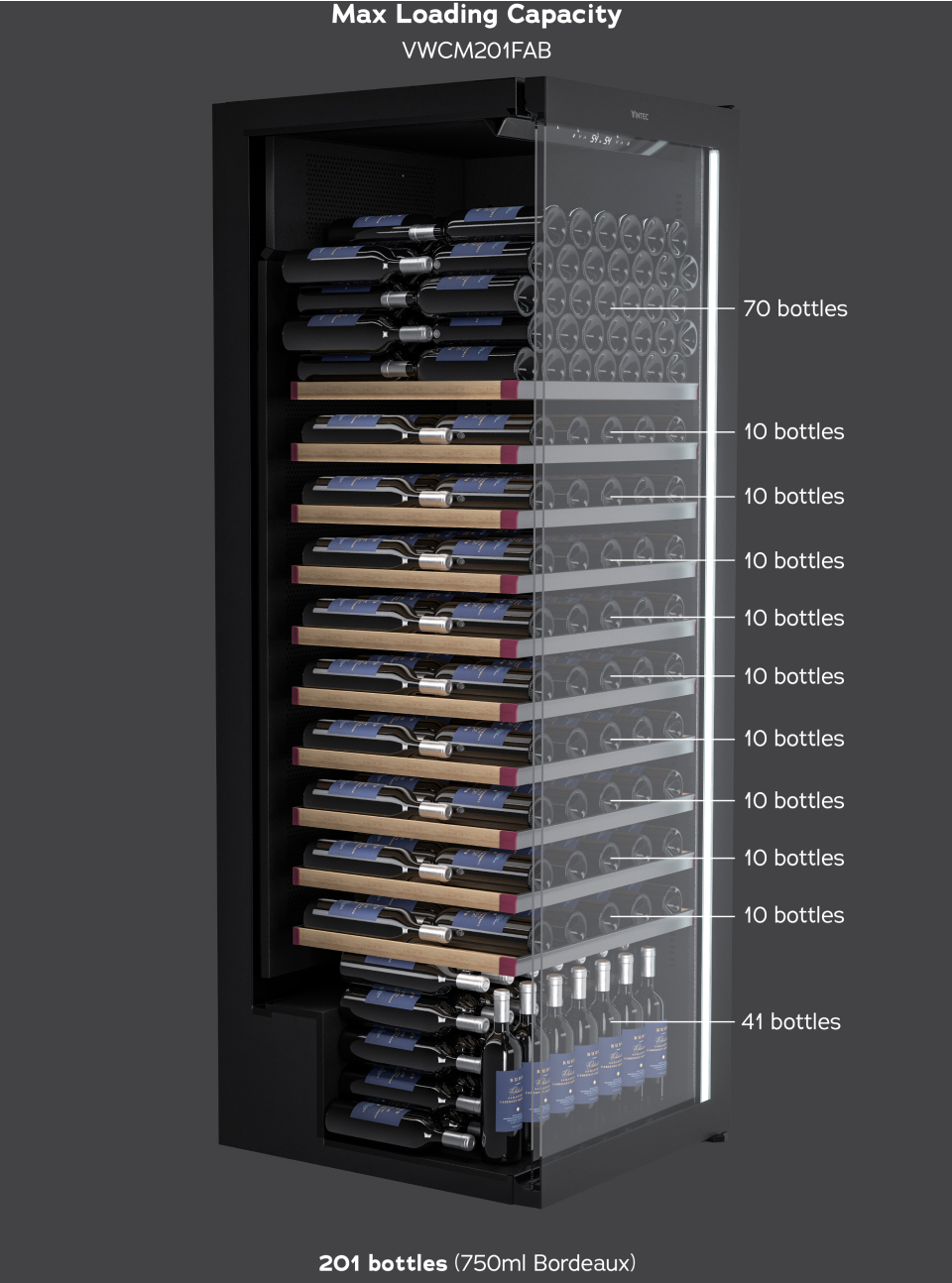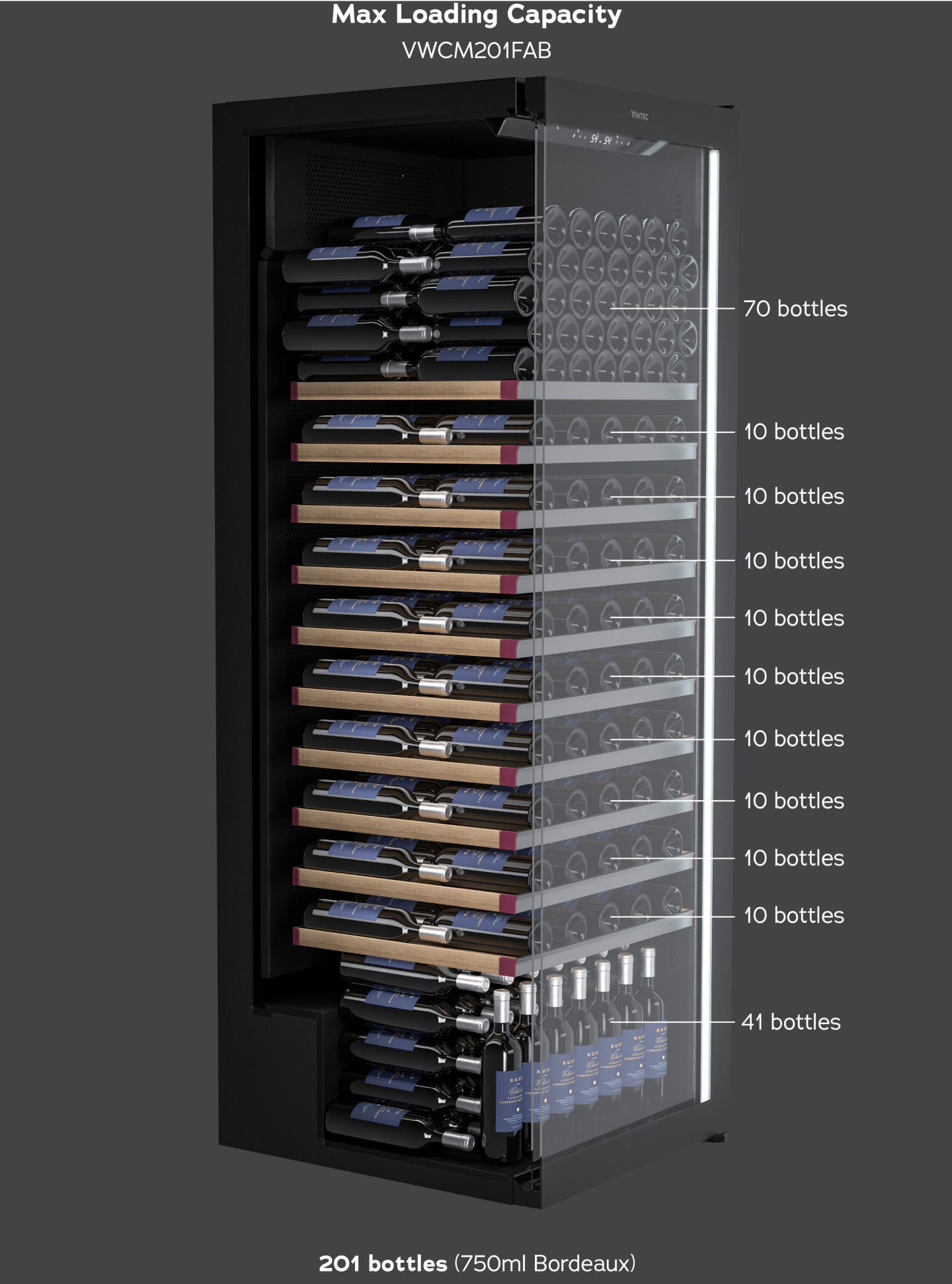 Vintec Wine Cabinets' maximum capacity are expressed in standard bordeaux-shapped bottles. Since most collections are composed of a wide range of bottle shapes and sizes, follow the principles below to best utilize the space inside your cellar
Neck-to-neck placement
Complementary shapes
Stacking for cellaring
Stacking for accessibility
*Shelf illustration depicts a generic shelf as layouts vary depending on the product model. Nonetheless, same principles for storing and stacking apply to all Vintec products.
If your wine cabinet has flexible shelving, reducing the number of shelves and stacking bottles will increase the capacity of your wine cabinet.
Specifications
PRODUCT PROFILE
Installation Type

Both

Finish

Brushed Aluminium

Door Type

Glass Door

Door Construction

Double Glazed, UV Treated

Handle

Brushed Aluminium Bar

Fridge door opening

Reversible

Main Function

Serve a wide range of varietals

Alternate Function

Cellar red & white wine

No of Zones

1 or Multi

Temperature Range Zone 1 (deg)

6 - 18 Degrees C
DIMENSIONS & WEIGHT
Depth Door Open (mm)

1200

Air space at sides (mm)

10

Air space above cabinet (mm)

50

Joinery cut out dimension- minimum height (mm)

1610

Joinery cut out dimension- minimum width (mm)

615

Joinery cut out dimension- minimum depth (mm)

650

Door depth including seal (mm)

50

Plinth Height (mm)

110

Rear Spacer (mm)

50

Weight Unloaded

72

Weight Loaded

202

Height (mm)

1560

Width (mm)

595

Depth (mm)

600
Thank you Maddie at Harvey Norman Rothwell for suggesting to go AEG on all your appliances Loving the ComforLift and the program light on the floor, no more opening the door
Thank you for submitting a review! Your review is being moderated and may take up to a few days to appear.
My review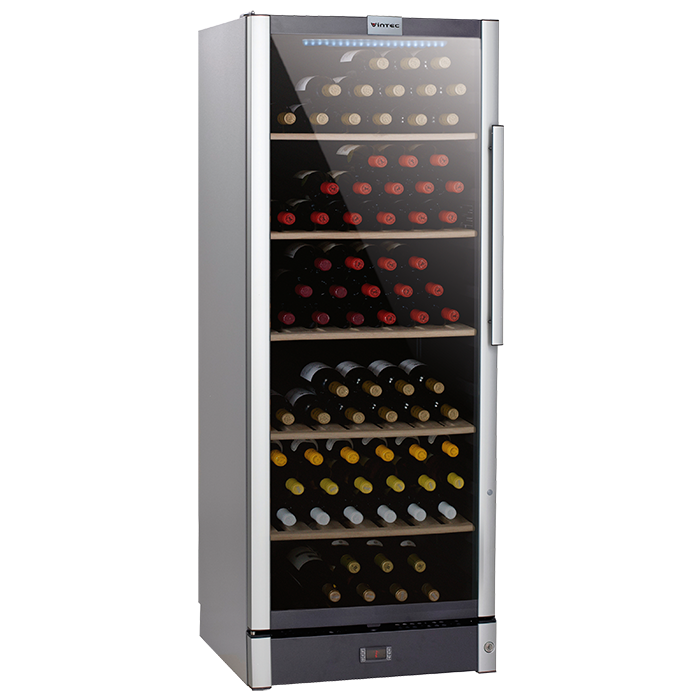 V150SG2E-AL
130 Bottle Wine Cabinet
Terms & Conditions
The Service lets you upload and post a written review and your own photos ("User Content"). Any User Content that you make available on the Service will belong to you. We will not claim any ownership to your User Content–it is completely, 100%, yours.

You grant us a worldwide, non-exclusive, royalty-free license (with the right to sublicense) to host, store, transfer, display, adapt, reproduce, modify, translate, and distribute your User Content (in whole or in part) in any media formats and through any media channels (now known or hereafter developed). You understand that we will not pay you for any use of your review or photos and that they will be made available to the public for their use without providing you attribution or compensation.

When you upload photos, in addition to the license that you grant us to post the photos publicly on this site and through other channels and permit other users to download and use them. You also authorize us under your copyrights to enforce any violations of the sublicenses we grant in the photos to others. If a user of this site misuses one of your photos which they have downloaded from the Service, you authorize us to enforce your copyrights in the Photos on your behalf.

You are solely responsible for your User Content and any consequences that occur because you've uploaded the User Content to this Service. Each time you upload User Content, you represent and warrant to us that:

You are the creator and owner of the User Content or have all necessary rights from other people or companies to use, and permit other users to use, your User Content on the Service as envisioned; and

Your User Content does not and will not infringe or misappropriate any third party right, including copyright and other intellectual property rights, privacy rights, rights of publicity, or moral rights, or slander, defame, or libel anyone. Your User Content must be your original work and you must have the permission of any third parties that have rights in the User Content before you upload or post the User Content to the Service.

We monitor all of the User Content that gets uploaded to the Service, We may at any time remove, or edit any User Content from the Service (without notifying you first) for any reason, including if we think the User Content violates these Terms or is otherwise objectionable.
Your review was submitted!
Accessories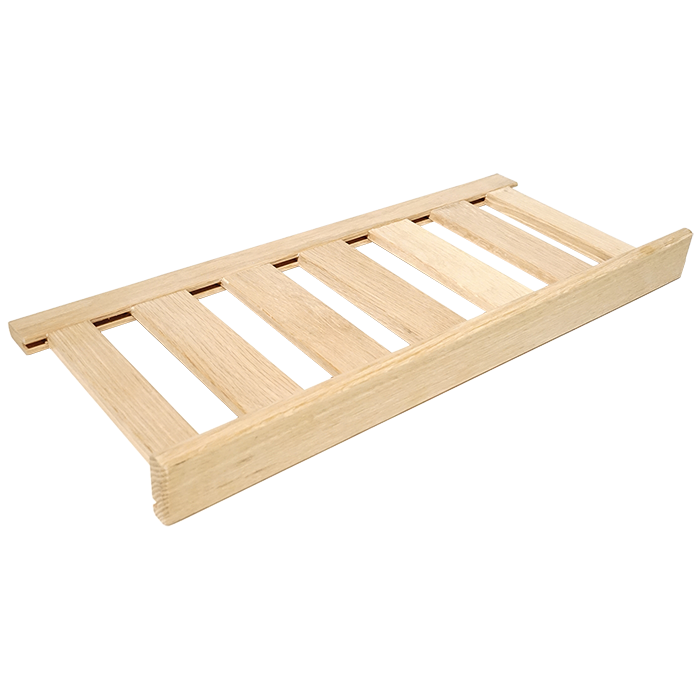 VAS01WA
Wooden display shelf - V150/190 wine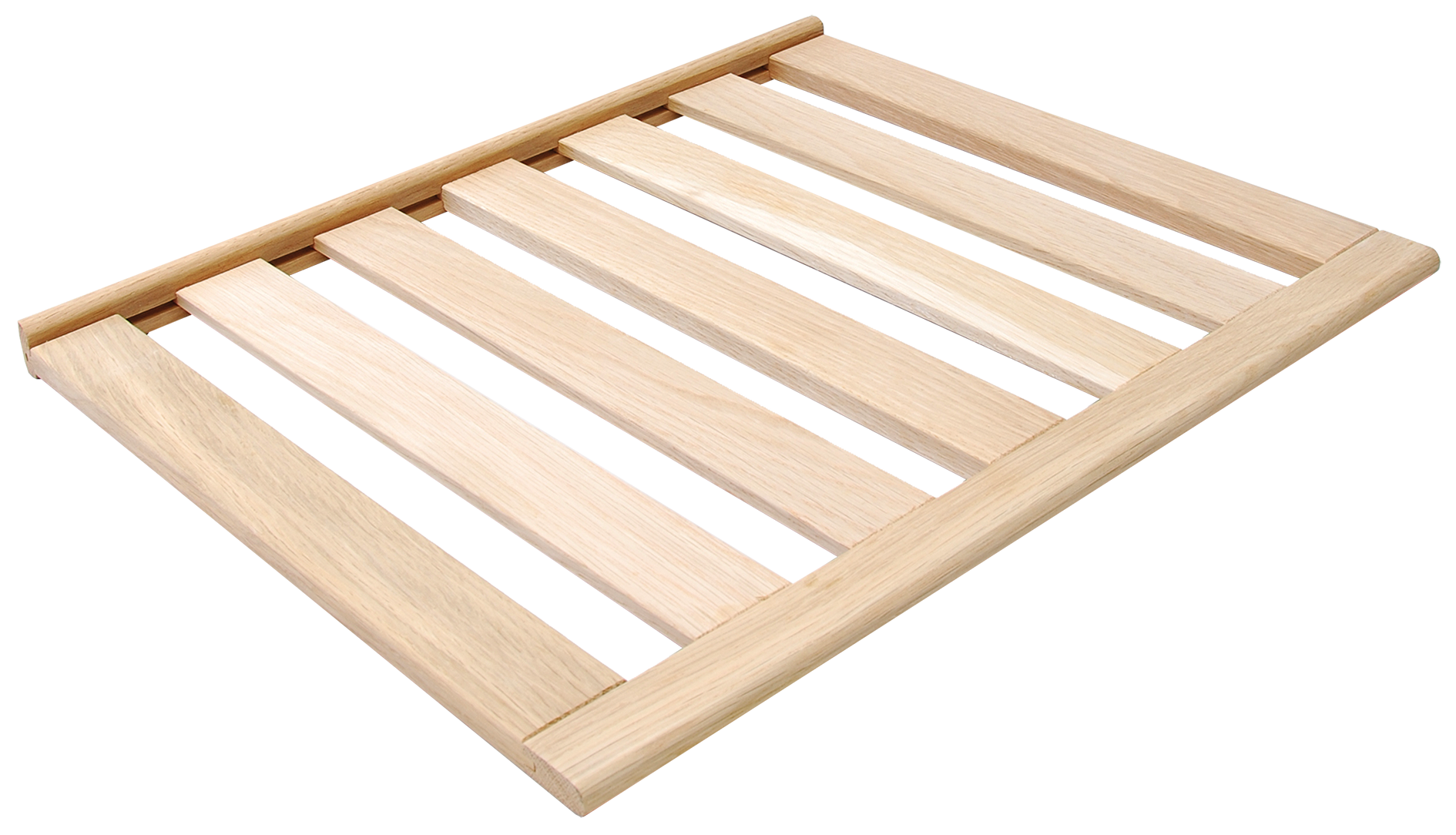 VAS06WA
Wooden storage shelf - V150/190 wine GET THE LATEST ON VINTEC & MORE