35 Bottle Wine Cabinet
V30SGMEBK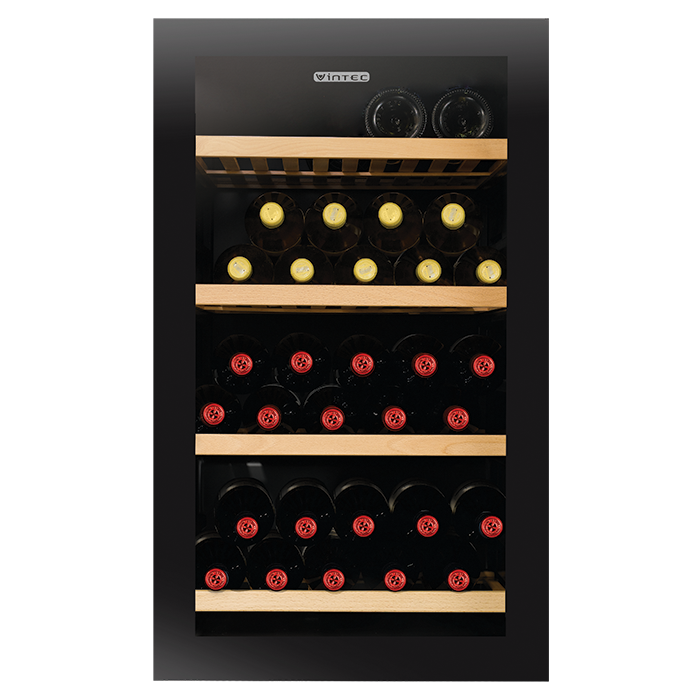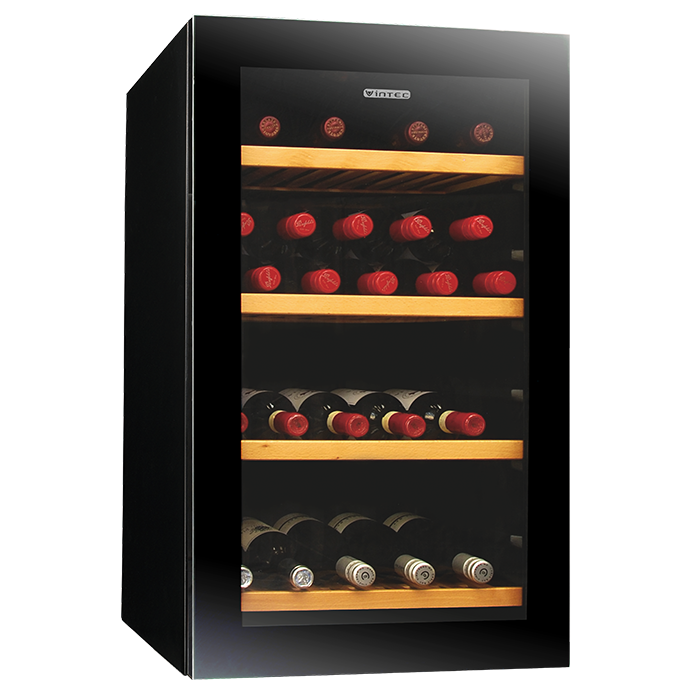 35 Bottle Wine Cabinet
V30SGMEBK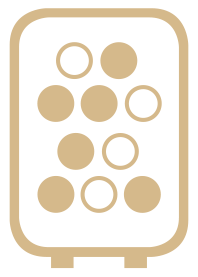 Single Zone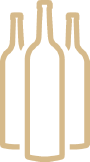 35 bottle* single zone freestanding cabinet with borderless black glass finish. *based on a Bordeaux shaped bottle
Features & benefits
Stable Temperature
Our wine cabinets maintain a stable temperature to keep your wine in perfect cellaring conditions. This is thanks to triple glazed glass, insulated side panels and interactions between a compressor and thermostat.
Triple glazed door, with anti-UV glass
Adjustable wooden shelves
Digital temperature display

Specifications
Installation Type
Freestanding Only
Finish
Borderless Black Glass
Door Construction
Triple Glazed, UV treated
Fridge door opening
Reversible
Easy Capacity (Bottles)
28
Max Capacity (Bottles)
35
Main Function
Cellar Red & White
Alternate Function
Serve White or Red
Temperature Range Zone 1 (deg)
6-18 Degrees C
Depth Door Open (mm)
1160
Air space at sides (mm)
200
Air space above cabinet (mm)
200
Power Supply
240V / 10AMP
Electricity Consumption (kWh/Day)
1
Ambient Temperature (deg)
5-35
Display Panel
LED Digital Display
Castors and Feet
4 Adjustable Feet
Shelving Type
3 Full, 1 Half
Pack Dimensions Height (mm)
880
Pack Dimension Width (mm)
552
Pack Dimension Depth (mm)
665
Number of rows (Total inc bottom & ½ shelves)
4
Reviews
Rated

5

out of

5
by
JevanB
from
Neat and Tidy high end wine storage
I bought one of these a few years ago to begin my home cellar and started collecting wines to drink and store. I found the size perfect to buy three bottles of my favourite reds, enjoy one and keep two in my vintec. Temparate consistency is perfect even in Melbourne where weather and temperature fluctuate wildly. It also looks super stylish in our dining room as a real feature piece. This model vintec has been so good I recently purchased a second one and have been steadily filling it too. The most satisfying thing is getting out one of the early bottles I bought from my first vintec and enjoying it with a few more years of perfectly cellared age on it!
Date published: 2018-08-12
Rated

5

out of

5
by
Jerrem
from
Love it!
I was umming and ahhing for sometime before my purchase, 12 months later... What a buy, I could not be happier!! As a wine lover I have the ability to store my quality wines for long periods without worry from the Australian summer heat spikes. It is really quiet, super stylish and holds plenty of bottles for my wife and I to grab a bottle and enjoy or head to see friends without the need to stop at a bottle shop and its always the right wine. The Vintec makes buying and storing, then enjoying my wine much simpler as its kept safe and its just in the other room, I have a wine cellar in my spare room and I love it!
Date published: 2018-08-09
Rated

5

out of

5
by
Dale
from
Perfect for a small collection of wines
After spending a good amount of time researching different wine fridges, you quickly learn that not all wine fridges are made the same. What drew me to the Vintec range was just how passionate Vintec are about wines and even though it is a little more expensive than some cheaper brands, you know you're going to be investing in quality product. The wine fridge can be used for cellaring or for chilling, and does a fantastic job at maintaining the right temperature. It's also, in my opinion, the best looking wine fridge on the market, adding a touch of class to your home. There is no question about what manufacturer I will be me next wine fridge from. You have to get a Vintec.
Date published: 2018-08-09
Rated

1

out of

5
by
Angry
from
Stopped working after 2 years
After having the fridge for just over 2 years, i noticed the temperature was in the low twenties rather than 12 degrees. I emailed for support to understand whether this was still in warranty or an easily fixed issue, notwithstanding that for such an expensive item with a high "standard of excellence" this is clearly unacceptable, 2 weeks later i had not received a response. I emailed again and was met with an extremely helpful (sarcasm) "call the support line". Thanks a lot, absolutely terrible purchase. I will be copy/pasting this review to all retailer pages as well as facebook. Very disappointing.
Date published: 2018-08-15
Rated

5

out of

5
by
Treetastic
from
Fabulouso!
Loving our new wine fridge! We received this as a wedding present as colleges chipped in to get us something really special! We were married in a vineyard and they gifted us some special wines, and then honeymooned in the wine regions of Spain and Italy, bringing back some extra special vinos... it is wonderful to know we can let these wines be stored safely, correctly, and aged properly. The fridge is a perfect size for our little townhouse and doesn't chew through the power bill. As suggested by the Basque region, if you don't have a cave, use a wine fridge to store wine with love.
Date published: 2018-08-14
Rated

1

out of

5
by
marble
from
Buy something else
Works well for a short time but it seems that many of these fail just after the warranty runs out. Of the five units that my friends and I bought only one is still working. A common internet issue also. Most commonly it is the condenser which fails because it is (1) too hot in Australia (2) too humid in Qld (3) too dry in an air-conditioned house or too old after 11/2 or two years.
Date published: 2018-01-25
Rated

5

out of

5
by
SInPerth
from
Does the job just fine
Fridge runs fine, keeps temperature well, and is not too loud (in cellar under stairs). No measurable impact to power usage. Only issue is that temperature resets to coldest setting when power goes out.
Date published: 2018-08-14
Rated

5

out of

5
by
HanW
from
Excellent Updated Replacement
I had an older model of this 35 bottle cabinet that was fantastic, however, upgrading to this cabinet was a fantastic decision. The look is very sleek and modern and fits in nicely with my other home appliances. It is literally silent to run and the red light inside is a nice touch, meaning that every time I pass by the cabinet my collection is beautifully, but subtly, lit up and is really enjoyable presence in the room. Temperature control is super stable and the cabinet is less bulky than the older model but actually a bit more spacious inside- yay!
Date published: 2018-08-11
Rated

5

out of

5
by
Rhys
from
Perfect for a first fridge
We bought the 35 bottle fridge recently and it's been a fantastic first fridge. We've had no problems at all with the unit and it keeps the temperature reliably within the range selected. We received it just in time to cellar our wedding gifts as well as our honeymoon purchases. The centrepieces of the fridge currently is our family's 60's bottle of Penfold Grange and a Veuve champagne direct from the cellar in Reims. So happy to know these and many more are cellared in the perfect conditions until we enjoy them in the years to come. It's also the perfect fridge for the day-to-day wine, which once opened keeps from spoiling too quickly. Highly recommend this to anyone starting out or looking to add a smaller unit to an existing system.
Date published: 2018-08-08
Rated

5

out of

5
by
Subzero27
from
Fantastic way to preserve my top dr
Been a long time fan of Vintec and finally bought one earlier in the year. Why did I ever eait this long? It's been running perfectly and protecting all the top quality reds that I've collected throughout the years. Plus it looks sexy too with its sleek lines and glass door. Now I gotta convince the missus to let me buy a 100 bottle Vintec fridge!
Date published: 2018-08-08
Accessories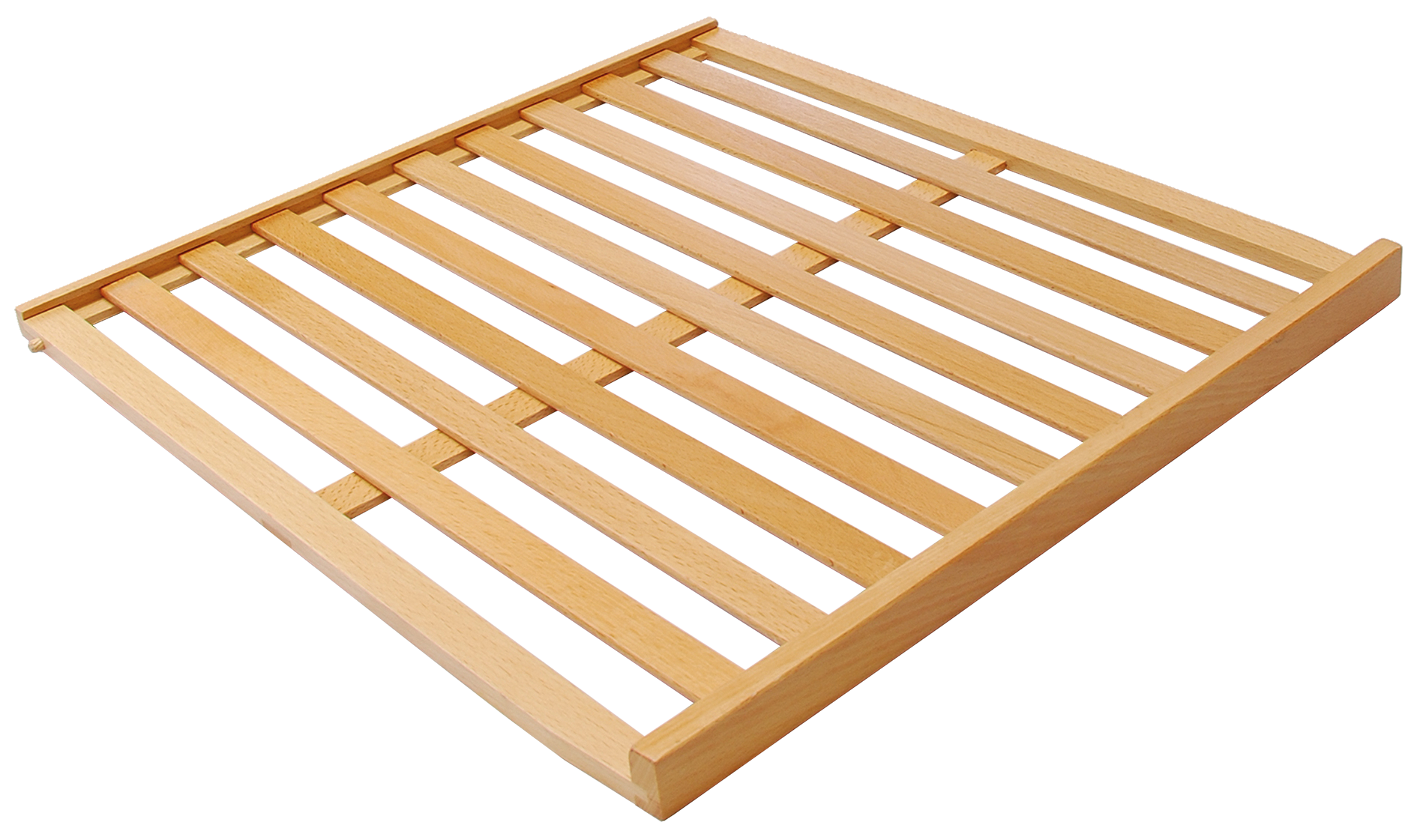 VAS05WA
Wooden storage shelf - V30 wine Subscribe to our newsletter