150 Bottle Wine Cabinet
V155SGES3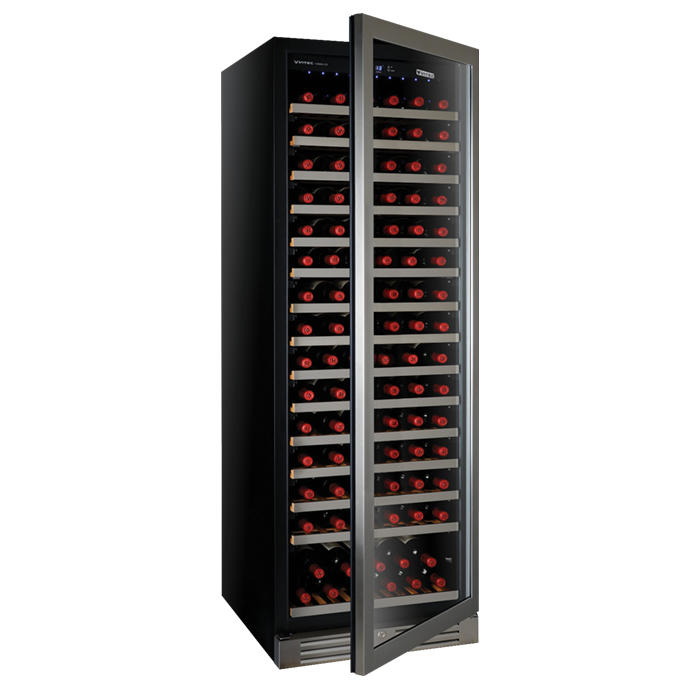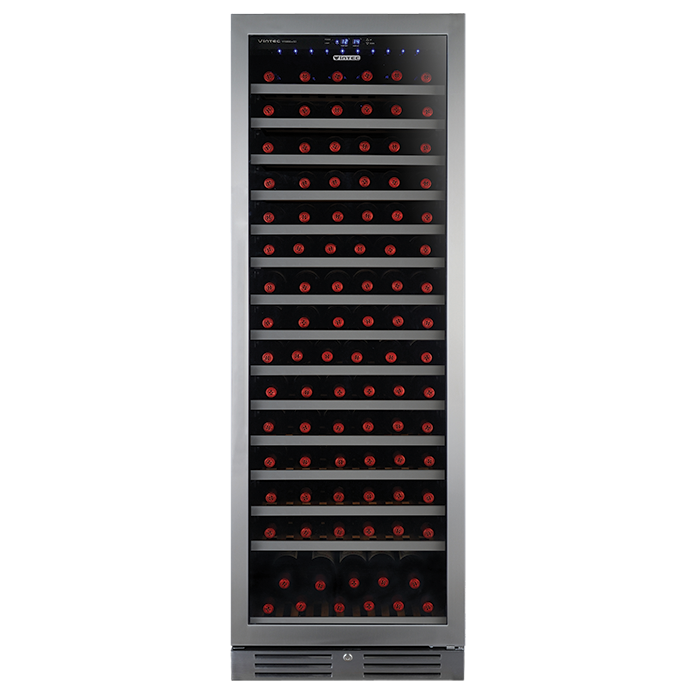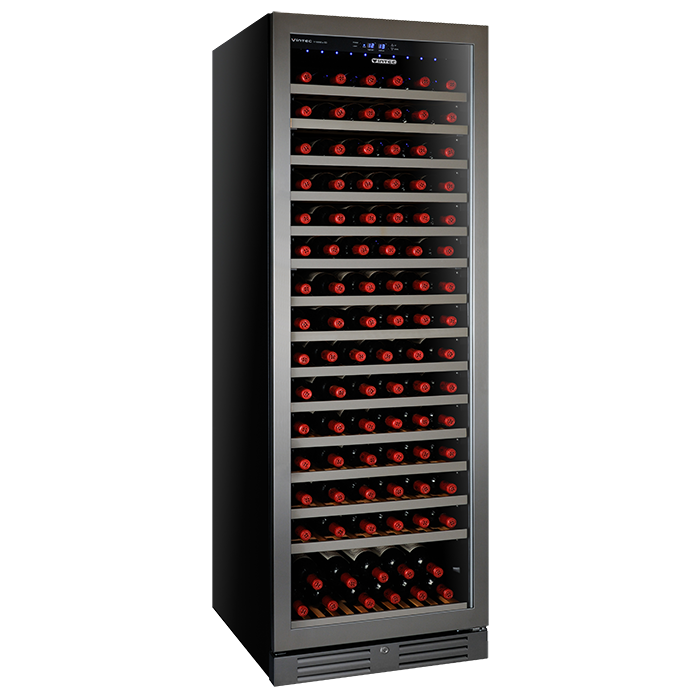 150 Bottle Wine Cabinet
V155SGES3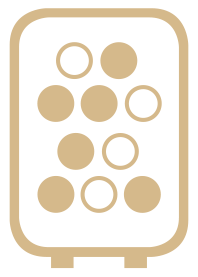 Single Zone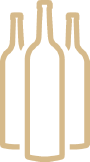 150 bottle* single zone cellaring cabinet for red and white wines. *based on a Bordeaux shaped bottle
Features & benefits
Stable Temperature
Our wine cabinets maintain a stable temperature to keep your wine in perfect cellaring conditions. This is thanks to triple glazed glass, insulated side panels and interactions between a compressor and thermostat.
UV Protected Dark Storage Area
UV rays negatively impact the quality of your wine. Our cabinets eliminate this treat by incorporating UV treated tinted glass doors, dark interiors and dimmed internal LED lights.
No Vibration
To protect the storage life and quality of your wine, our cabinets have been designed to create a vibration proof environment by including an externally housed compressor, rubber shock absorbers and vibration absorbing wooden shelves.
Humidity above 50%
Our wine cabinets incorporate a Thermal Recycling Pump that ensures adequate humidity levels are maintained. The Thermal Recycling Pump works by heating condensed water, which is then introduced as humid air within the cabinet.
Triple glazed door, with anti-UV glass
Winter function heating system
Digital temperature display

Specifications
Finish
Seamless Stainless Steel
Door Construction
Triple Glazed, UV treated
Fridge door opening
Reversible
Easy Capacity (Bottles)
155
Max Capacity (Bottles)
170
Main Function
Cellar Red & White
Alternate Function
Serve White or Red
Temperature Range Zone 1 (deg)
6 - 18 Degrees C
Depth Door Open (mm)
1275
Air space at sides (mm)
10
Air space above cabinet (mm)
50
Joinery cut out dimension- minimum height (mm)
1820
Joinery cut out dimension- minimum width (mm)
615
Joinery cut out dimension- minimum depth (mm)
710
Door depth including seal (mm)
50
Power Supply
240V / 10AMP
Electricity Consumption (kWh/Day)
1
Ambient Temperature (deg)
5-35
Display Panel
LED Digital Display
Castors and Feet
4 Adjustable Feet
Shelving Material
Wood with Stainless Steel Front
Shelving Type
14 Sliding, 1 Half
Pack Dimensions Height (mm)
1860
Pack Dimension Width (mm)
650
Pack Dimension Depth (mm)
750
Number of rows (Total inc bottom & ½ shelves)
15
Reviews
Rated

2

out of

5
by
TGAM
from
Only fits Bordeaux bottles
I am a wine collector whose cellar if full and I required extra storage for my collection. I purchased two 150 bottle units only to find that 90% of my Australian wine collection comes in anything but the standard Bordeaux shape. Consequently, I now have a 75 bottle capacity wine fridge because in order to fit the broader, stouter bottles so common these days, I had to remove every second shelf to fit the assorted shaped bottles. It's great looking and keeps my cellar at a regular temperature, but I'd never purchase another Vintec wine fridge unless the company designs a lower capacity storage unit that suits a wider range of bottle shapes. I'd rather have thirty less spaces and still fit 120 bottles instead of 75.
Date published: 2018-08-08
Rated

5

out of

5
by
melbbb
from
A fantastic purchase
I've now had the wine fridge for many months and I have absolutely no regrets about buying it. The build quality is excellent and the shelves are very strong, able to handle many bottles, even some stacked. The fridge maintains a constant temperature and the compressor is incredibly quiet. If I ever need to buy another wine fridge, then I would definitely go for the same model. The only criticism I have is a small one: the lock on the wine fridge is not very strong and with enough force, someone could pry open the door. A better spot for it would be on the vertical frame of the door.
Date published: 2018-08-22
Rated

1

out of

5
by
Cherie
from
Misrepresentation
Do not buy this wine fridge if you're an Australian wine collector! This model is not fit for purpose!! There is no way it will hold up to 170 bottles or even 155 as suggested by Vintec. After much "juggling " of the larger Australian bottles the maximum it will hold is around 120 bottles....even then the draws are very difficult to slide out. And don't bother calling Electrolux "customer support " . The woman was arrogant, extremely rude and had absolutely no knowledge of the wine fridge in question, nor would she put me through to someone else who may have offered assistance.
Date published: 2019-04-10
Rated

3

out of

5
by
Shorty
from
Looks Great
This is now our fourth Cellar fridge in 4 years and the last two including the current one based on this review has been working well so far. However I would question the running capabilities and time of these to continue to cellar our prized wines for a time worthy of actually cellaring the wines. The running of previous purchased cellars was not up to standard but are looking for an improvement in the two current models we have and so far have tested the time and seem to be going along nicely. Shelves are tight with mixed variety of bottles, most labels scratch off because in Australia we don't have all Bourdeax bottles(Need to adjust for Australian sales). They do look fantastic and serve as a great feature in the desired room.
Date published: 2018-08-10
Rated

5

out of

5
by
Joe35
from
Could not enjoy my wines without a Vintec Cellar
I had two large Vintec cellars but needed a cellar to hold wines which were aged and ready to drink. I had previously kept these wines a few at a time in the fridge. It is great to drink the wines at the correct temperature and know that the quality of the wine is being protected. I love having the Vintec in the dining area so guests can choose a wine they would prefer.
Date published: 2018-08-08
Rated

5

out of

5
by
MichaelM
from
Outstanding quality cabinet
I purchased this product around 12 months ago, it is a beautiful cabinet. The temperature is consistent. The amount of shelves provided provides a lot of versatility in how I Store my wines. This can be a mix of upright and horizontally. It is a really functional cabinet but also beautiful to look at, the LEDs provide enough illumination to be elegant but no over powering. It's great on power and no issues so far. Overall I really love the product.
Date published: 2018-08-12
Rated

5

out of

5
by
James2610
from
Couldn't live without it
When we renevated we built our wine fridge into the kitchen and what a diffence it has made. Besides looking great I now have my wines available within a couple of steps - great for entertaining as I don't need to leave the room and rummage my old wine cupboard in the spare room. I also love the way it keeps all my reds at my preferred temperature with the assurance that the wine is being kept in the best possible condition. Love it.
Date published: 2018-08-11
Rated

5

out of

5
by
Ben J Man
from
Excellent product
I am a minimalist by nature and are very particular with the few items I possess. This wine cabinet is something I absolutely adore. It is functional and looks great. The noise is barely noticeable and the blue display lighting is consistent with the style. He wooden shelving is top quality as is it's rolling mechanism. Top quality product, and the design is sleek and functional.
Date published: 2018-08-08
Rated

4

out of

5
by
Josh
from
I love my wine fridge
This is my second Vintec fridge (the other is 11 years old and still works great). The temp control is easy, the fridge looks terrific and it stores enough bottles for long-term and everyday consumption. The majority of shelves are a bit tight for wide bottles but the top and bottom ones can handle magnums easily.
Date published: 2018-08-09
Rated

4

out of

5
by
Peter M
from
Easy Storage Cabinet
One and a half years after purchasing this, my second Vintec and so far all is good. Maintains a consistent 12 degree temperature no matter how many bottles of wine stored on the shelves. Obviously does not have the build quality of a Transtherm, but as a "made in China" product it performs as you would expect.
Date published: 2018-08-09 Subscribe to our newsletter